Saudi envoy warns of civil strife in Lebanon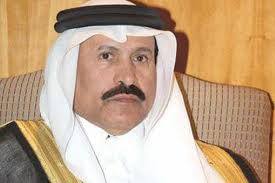 Saudi Ambassador to Lebanon Ali Awadh Asiri warned in an interview published by An Nahar newspaper on Monday that the turmoil in the region could spill over into Lebanon, stressing that his country is keen to preserve stability in the country.
"Saudi Arabia will always stand by Lebanon," Asiri told An Nahar .
Asiri expressed hope that the rival Lebanese parties would reach agreement over all the disputable issues so that "stability and security would prevail in Lebanon."
He denied accusations that his country is interfering in the process of the government formation led by Prime Minister-designate Tammam Salam and stressed that his country is keen to communicate with all the political powers in the country.
He expressed hope that the rival parties would resume the national dialogue to fortify the country and end the controversial disputes and Called on politicians to abide by Lebanon's dissociation policy.
The Gulf Cooperation Council has been expressing "great concerns" over the Lebanese government's failure in abiding by the Baabda Declaration.
The Baabda Declaration was sponsored by President Michel Suleiman and calls for different parties to adhere to the disassociation policy to avoid the spread of the unrest in Syria to Lebanese territories.
"We fear that the incidents in the northern city of Tripoli and Hezbollah's intervention in the battles in Syria would affect Lebanon negatively," Asiri told A Nahar.
Following a meeting of the GCC on Sunday Bahrain's deputy foreign minister said: "The Gulf Arab countries will consider taking action against Hezbollah if the Shiite Muslim Lebanese movement continues its involvement in Syria's civil war or interferes in Gulf Arab affairs".
Ghanem al-Buainain said the six-member Gulf Cooperation Council (GCC) regarded Hezbollah's involvement in Syria as "sectarian intervention", but had not discussed listing the group as a terrorist organization, a step taken by Bahrain last week.
The Arab League and the United States have urged Hezbollah to pull its fighters from Syria, where France last week said up to 4,000 guerrillas from the group were fighting alongside forces loyal to President Bashar al-Assad.
"The ministerial council (of the GCC) condemned Hezbollah's brazen intervention in Syria … and decided to consider taking action against any Hezbollah interests in GCC countries," he said, without specifying what those interests were.