Homemade alcohol kills 6 Iranians, poisons hundreds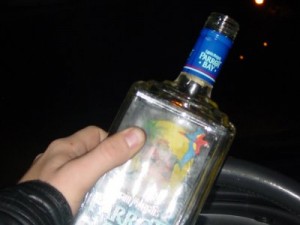 Six Iranians have died and 348 have been sickened after drinking poisonous alcohol in the southeastern Kerman province.
The semi-official ISNA news agency on Saturday quoted a medical official, Dr. Hamid Najmeddin, as saying that three people remained in critical condition at the hospital's intensive care unit.
Najmeddin says 67 others were also in hospital in the provincial capital of Rafsanjan. He says 75 people poisoned in Rafsanjan and 109 sickened elsewhere in Kerman province had to undergo dialysis but were later released from hospital.
Most had consumed the bad alcohol on Wednesday.
Drinking alcohol is illegal and considered sinful under Islamic law in Iran. However, homemade brews tend to be cheap and available on the black market.
This is not the first incident of this kind. In 2008 Twelve people in southern Iran died after drinking homemade liquor and dozens more were blinded or were in serious condition.
Associated Press/ agencies