GCC warns of actions against Hezbollah over Syria's role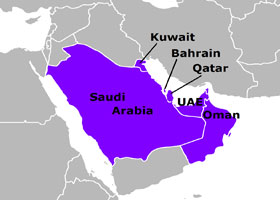 Gulf Arab countries will consider taking action against Hezbollah if the Shi'ite Muslim Lebanese movement continues its involvement in Syria's civil war or interferes in Gulf Arab affairs, Bahrain's deputy foreign minister said on Sunday.
Ghanem al-Buainain said the six-member Gulf Cooperation Council (GCC) regarded Hezbollah's involvement in Syria as "sectarian intervention", but had not discussed listing the group as a terrorist organization, a step taken by Bahrain last week.
The Arab League and the United States have urged Hezbollah to pull its fighters from Syria, where France last week said up to 4,000 guerrillas from the group were fighting alongside forces loyal to President Bashar al-Assad.
"The ministerial council (of the GCC) condemned Hezbollah's brazen intervention in Syria … and decided to consider taking action against any Hezbollah interests in GCC countries," he said, without specifying what those interests were.
Buainain was speaking at a news conference after a meeting of foreign ministers of the mostly Sunni GCC, which also includes Saudi Arabia, Kuwait, Qatar, the United Arab Emirates and Oman.
Bahrain last Monday banned domestic political groups from making contact with Hezbollah, a movement it believes has been involved in unrest among its Shi'ite Muslim majority.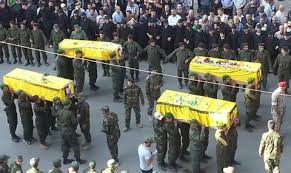 The country, ruled by the Sunni al Khalifa family, has been buffeted by political unrest since 2011 with mostly Shi'ite Bahrainis agitating for democratic reforms.
Bahrain has accused Shi'ite Iran, Hezbollah's main backer, and the Lebanese Shi'ite militants of fanning the unrest. They both deny it, although Hezbollah has criticized the Manama government's security crackdowns on Shi'ite protesters.
Reuters