FPM to challenge Lebanon parliament's term extension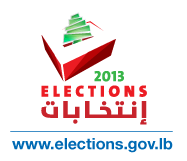 A Free Patriotic Movement delegation arrived at the Constitutional Council to submit a challenge against the parliament's term extension, NewTV reported on Monday .
Earlier today Caretaker Minister Sehnaoui who represents FPM in the outgoing cabinet criticized the parliament's term extension . He told LBCI: The extension of parliament's term is a shame for Lebanon's democratic system.
The delegation included MPs Alain Aoun, Ibrahim Kanaan, Simon Abi Ramia, Hekmat Dib, Naji Gharious, Farid Elias el-Khazen, Nabil Nicolas, and Ziad Aswad, LBC reported
The Lebanese parliament voted on Friday May 31 to extend its own mandate for 17 months after the rival political parties failed to reach an agreement over a new electoral law and because of the security situation as a result of the civil war in Syria. This action effectively delayed the lebanese elections another 17 months.
Around 100 MPs from all blocs, except the Change and Reform bloc which is headed by FPM leader MP Michel Aoun , voted to extend parliament's term until November 20, 2014.
On Sunday Maronite Patriarch Beshara al-Rai also criticized parliament's term extension and expressed hope that the Constitutional Council would take the appropriate decision against the extension which he said was carried out for "unconvincing reasons".
"The MPs extended their term without convincing reasons and for their personal interests," al-Rai said during his Sunday mass.
It is the first time a parliament has decided to extend its session since Lebanon's own 1975-1990 civil war.
The agreement for an extension was reached as a battle took place on the Syrian-Lebanese border in which fighters from Lebanon's Shiite Hezbollah movement have been openly involved. The fighting provoked clashes in Tripoli as gunmen for and against Syrian President Bashar al-Assad took to the streets.