Disneyland explosion caused by dry ice, no injuries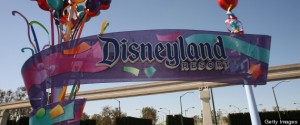 An explosion was reported at Disneyland in Anaheim, California on Tuesday, according to local news outlets, prompting the evacuation of a portion of the park.
The blast occurred in the Mickey's Toontown section of the theme park, according to CBS Los Angeles.
A plastic bottle filled with dry ice reportedly ruptured inside a trash can, the Anaheim Police Department told the Los Angeles Times. No injuries were reported.
"What we found was indicative of dry ice," Anaheim police spokesman Sergeant Bob Dunn said
"This afternoon, a small bang was heard in a trash can at Mickey's Toontown," a spokeswoman for Disney said. "In an abundance of caution, we evacuated Toontown to allow local authorities the opportunity to investigate.".
Fire crews responded at the scene, according to ABC 10 News.
The Orange County Sheriff's Department also sent a bomb squad to the scene, the Los Angeles Times reported.
Agencies