Salam plans to form the cabinet after parliament session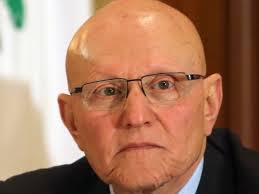 Prime Minister-designate Tammam Salam plans to form a cabinet regardless whether the current parliament's term was extended or the parliamentary elections took place.
According to a report by An Nahar newspaper published on Tuesday, Salam didn't submit his electoral candidacy because he is committed to the formation of a cabinet capable of supervising the polls.
According to an Nahar the cabinet formation process will kick off shortly after Speaker Nabih Berri calls for a parliamentary session .
Salam has repeatedly said that he is seeking the formation of a government capable of staging the parliamentary elections that are set for June 16.
Salam is holding onto the 24-member cabinet as it creates balance between the rivals and achieves the required balance between the political powers in the country.
Salam is seeking the formation of a 24-member cabinet in which the Hezbollah-led March 8 alliance, the March 14 coalition and the centrists would each get 8 ministers each. He strongly believes such a cabinet creates balance between the rivals