MP Kabbara urged Lebanon president, PM to defend Tripoli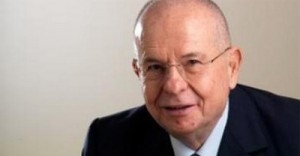 Tripoli's Future MP Mohammad Kabbara called on President Michel Suleiman and caretaker Prime Minister Najib Mikati to defend the city of Tripoli Lebanon's northern capital
Speaking at a news conference following a meeting at his residence in Tripoli attended by Future MP Mouein Merehbi and representatives of Al-Jamaa al-Islamiya , Kabbara said: "The president, the Army commander and chiefs of security agencies know that Assad's party in Jabal Mohsen is the aggressor. Will they defend Tripoli and its residents? Or will they be content with pressure on the victims and be lenient with the killer?"
Kabbara is referring to the Arab Democratic Party , which is headed by Rifaat Eid ,a close ally of Syrian president Bashar al Assad . On Tuesday night Eid declared that his Alawite party had "entered the battle" in Tripoli.
In a possible sign that violence could soon escalate in Tripoli Eid posted the following on his facebook page:
"An eye for an eye, a tooth for a tooth, the provoker is most to blame … This is the last straw. You will hear the roar of Jabal Mohsen."
Deadly clashes raged in the city for a third day Tuesday between supporters and opponents of Syrian President Bashar Assad, raising the death toll to at least 10 lives since hostilities erupted over the weekend.
The victims include two LAF soldiers who were killed when army troops came under heavy gunfire Monday as they attempted deploy on Syria Street separating the mostly Alawite Jabal Mohsen and the mostly Sunni Bab al-Tebbaneh.