Obama renewed US support during call to Suleiman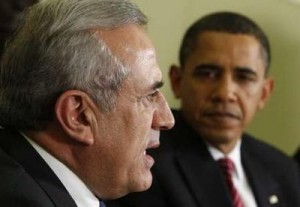 U.S. President Barack Obama called Lebanon President Michel Suleiman on Monday to stress the need for the formation of a new government in Lebanon and holding the parliamentary elections on time.
"The formation of a new government in Lebanon and holding elections on time would send a strong message about practicing democracy," Obama was quoted as telling the Lebanese president in his telephone call.
Obama, according to Suleiman's office, also renewed his appreciation for the role the Lebanese leader was playing in "preserving stability and the policy Lebanon was adopting in not interfering in the affairs of other countries, particularly Syria, on the basis of the 'Baabda Declaration.'"
The U.S. leader also backed Sleiman's call for convening an international conference to tackle the situation of Syrians fleeing their homes into neighboring countries.
Obama also renewed his country's "support for Lebanon in terms of boosting its security and stability."
Suleiman for his part highlighted the importance of pushing forward fair and broad peace talks in the region, relying on the United States' aids in rescuing Syria's refugees in Lebanon.
Suleiman also highlighted the importance of U.S. aid the Lebanese military institution has been receiving, explaining that it allows the army to protect the border and maintain civil peace and stability inside the country.