Iran Hard-Liners Urge Election Ban on 2 Candidates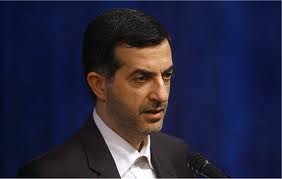 Hard-line Iranian lawmakers have petitioned authorities to bar two contenders — a moderate former president and a protege of Mahmoud Ahmadinejad — from running in next month's presidential election.
According to a report Wednesday by the semi-official Fars news agency, about 100 lawmakers appealed to the country's Guardian Council, which vets and short-lists all those seeking to run in the June 14 election.
One of the lawmakers, Javad Karimi Qodoosi, says they want ex-president Akbar Hashemi Rafsanjani barred for supporting the opposition in the disputed 2009 vote.
Qodoosi says the lawmakers also want the Council to disqualify Esfandiar Rahim Mashaei, a close confident of Ahmadinejad, for his alleged un-Islamic attitudes.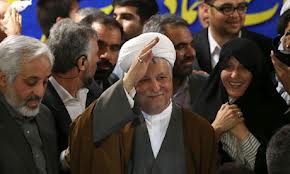 Rafsanjani and Mashaei last week submitted their candidacies to the Council, which is to announce the finalists later this month.
Hard line loyalists seeking the presidency include Saeed Jalili, Iran's top nuclear negotiator, who is seen as close to supreme leader Ayatollah Ali Khamenei, former Foreign Minister Ali Akbar Velayati and Tehran's mayor, Mohammed Baqer Qalibaf.
ABC/ agencies