A Lebanese gets 6 year jail term, 300 lashes for role in converting a Saudi woman to Christianity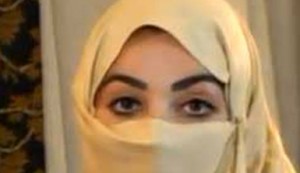 A court in Saudi Arabia has sentenced a Lebanese man to six years in jail and 300 lashes for his role in helping a Saudi woman flee the country and convert to Christianity.
A Saudi national who reportedly helped the unnamed woman ( believed to be in her early 30s) to leave Saudi Arabia using forged travel documents was also sentenced by the court in the eastern city of Khobar to two years in prison and to 200 lashes.
Humood Bin Farhan Al Khalidi, the lawyer of the woman, known in the local media as the "The girl of Khobar"in reference to the Eastern Province city where she worked, said that he was pleased with the verdict.
However, he added that the two defendants, who were present at the court to hear the sentence, said that they would appeal it.
"The girl of Khobar", was granted refuge inSweden where she lives under the protection of unspecified NGOs, according to local press reports.
She had appeared in a YouTube video last year in which she announced that she had chosen to convert to Christianity.
Saudi women are banned from travelling without their guardians' permission.
Agencies