2 last-minute candidates stir up Iran presidential race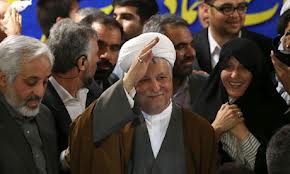 The run-up to Iran's June presidential election took a dramatic turn Saturday with last-minute candidacy announcements by two controversial political figures: former President Ali Akbar Hashemi Rafsanjani and Esfandiar Rahim Mashaei, top aide to outgoing incumbent Mahmoud Ahmadinejad.
In the final moments before the five-day registration period expired, Rafsanjani and Mashaei arrived via separate entrances at the Interior Ministry, where all would-be candidates were required to sign up by 6 p.m. Saturday.
Their cinematic entrance prompted cheers from rival groups of supporters who had gathered outside. Scuffles then erupted between the two groups, and order was not restored until police responded.
Ahmadinejad accompanied Mashaei, and the longtime friends held their hands aloft in a show of mutual support. Mashaei thanked the departing president, barred by law from seeking a third four-year term, for encouraging him to run.
Despite the theatrics, neither of the two candidates is guaranteed a place on the June 14 ballot. The Guardian Council, composed of senior clerics and jurists, vets candidates to determine who is qualified to run based on a series of criteria.
Also among the those registering Saturday was Saeed Jalili, Iran's top nuclear negotiator, who is seen as a hard-liner close to supreme leader Ayatollah Ali Khamenei. Other loyalists seeking the presidency include former Foreign Minister Ali Akbar Velayati and Tehran's mayor, Mohammed Baqer Qalibaf.
More than 400 other would-be candidates filed to run, but most are unknown and destined to be disqualified. Fewer than half a dozen candidates are expected to appear on the ballot.
Still, the presence of either Rafsanjani or Mashaei could significantly heighten interest in the election among a population now more focused on paying bills and finding work than on voting, a sentiment clearly evident in interviews here.
"I feel powerless to change anything," said Mohammad, a chemical engineer and onetime political activist who now drives a taxi. He asked that only his first name be used to avoid problems with authorities. "I have to think of earning a living."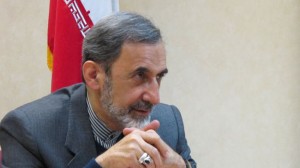 Iran for weeks has seen speculation and intrigue about the prospective candidacies of Rafsanjani and Mashaei. Both had maintained suspense about their plans until Saturday. Neither is seen as popular with the conservative ruling Shiite Muslim clerical establishment led by Khamenei, who has the last word on policy issues in Iran.
Mashaei has been vilified in hard-line circles as the leader of a "deviant" current that seeks to undermine clerical authority. He has also been accused of exercising excessive influence on Ahmadinejad. Some critics have even likened Mashaei to Rasputin, the Russian mystic who a century ago developed a powerful hold over the family of the last Russian czar.
Apart from their close political associations, Ahmadinejad and Mashaei are also in-laws; the president's son is married to his aide's daughter. The two have known each other for 28 years, Ahmadinejad said Saturday.
Rafsanjani, 78, who served as president from 1989 to 1997, has been viewed as a possible voice of reform against the hard-line clerical establishment. He is generally seen as a moderate, despite crackdowns against intellectuals and dissidents during his presidency.
The June vote is the first since the disputed 2009 balloting, when Ahmadinejad was reelected amid allegations of vote-rigging that triggered street protests considered the nation's most serious unrest since the 1979 Islamic Revolution. Authorities launched a systematic crackdown against the so-called Green Movement.
LA Times