Hezbollah: Israeli strikes sought to help rebels in Syria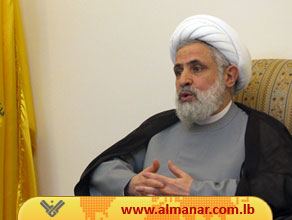 BEIRUT , Lebanon – Hezbollah said Israeli air strikes in Syria aimed to boost Sunni Islamist rebels fighting President Bashar al-Assad but was mum on Israeli assertions that the attacks targeted missiles headed for the Shi'ite group in neighboring Lebanon.
Israeli officials said the air strikes on Friday and Sunday were not meant to influence its neighbor's civil war but only stop Iranian missiles reaching Hezbollah militants for possible use against the Jewish state.
Hezbollah deputy head Naim Qassem gave no indication in a statement on Tuesday of how the Iran-allied Hezbollah, which waged war with Israel in 2006 and backs Assad against Syria's mainly Sunni Muslim rebels, might respond to the air strikes.
Qassem described the Israeli action as part of an international plot to topple Assad. "This shelling is an attempt at giving a morale boost to the terrorists and takfiris (extremists) and all those who are fighting to destroy Syria from within," he said.
"There has been an aggression against Syria by Israel, and that shows that Syria is seen as an obstacle in Israel's way that has remained firm in resisting it."
Qassem criticized Arab countries, many of whom are actively supporting the Syrian rebels, for not condemning the strikes.
"Where are all the different voices in the region and the Arab world that claim they want the liberation of Palestine? This Israeli shelling is similar to the takfiri way that seeks to destroy Syria and is an integral part of the conspiracy against it (Syria)."
Reuters