Lebanon: Salam brands calls for veto power as 'obstructive'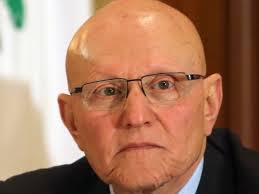 Lebanese Prime Minister-designate Tammam Salam slammed as "obstructive" the demands that called for providing a "guaranteed third" share of seats in the cabinet he has been trying to form.
"Those who call for such a precondition , whatever their motive or justification may be, are obstructing the progress even before the government is formed ," Salam said in remarks published by An-Nahar newspaper on Sunday.
"I have already answered the talk about the guaranteeing third share by saying that I am the guarantee against implementing anything that undermines national interest."
The March 8 group, mainly comprised of Free Patriotic Movement and Hezbollah politicians, has been calling for a government in which it would possess veto power ( one third of the seats plus one) , and was reportedly threatening to undermine the formation process if its demands were not met.