Lebanon condemns fatwas calling for jihad in Syria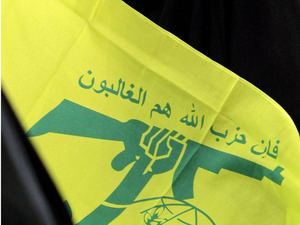 BEIRUT, Lebanon – With Hezbollah's growing involvement in fighting alongside the Syrian regime and the rising death toll of Hezbollah members killed performing what the group labels "jihadist duty" in that country, counter fatwas emerged calling on the Lebanese to wage jihad in support of the Syrian opposition.
The calls – issued by two clerics, one in Sidon and the other in Tripoli – were condemned by Lebanese officials.
The two clerics issued fatwas on April 22 urging Lebanese youth to join the fight in defence of the town of Qusayr in Syria, which is reported to be under fierce attack by the Syrian army and Hezbollah fighters.
Sheikh Ahmed al-Assir, who announced the establishment of the "Free Resistance Brigades" in Sidon, deemed jihad in Syria a "religious duty on every Muslim who is able to do so".
Meanwhile, Sheikh Salem al-Rafei in north Lebanon issued a fatwa that says it is urgent to "defend Sunnis" in Qusayr.
Official condemnation

Lebanese officials condemned calls for jihad in Syria.
Lebanese President Michel Suleiman urged all parties not to send arms shipments and fighters to Syria and not to establish any training bases in Lebanon and to instead "fortify Lebanon's national unity and safeguard religious co-existence against turbulence or turmoil".
Meanwhile, former Lebanese Prime Minister Saad Hariri urged the Lebanese not to heed a radical Sunni cleric's call for jihad in Syria.
"I announce my utter refusal of any counter-initiatives [to Hezbollah's participation in the Syrian war] such as calls for jihad or sectarian-based disturbances whether they take place in Sidon or Tripoli or any other place in Lebanon," Hariri said in an April 23rd statement.
Hariri said such calls "contribute, intentionally or unintentionally, to hurling Lebanon into war."
He said the fighting Hezbollah is engaged in across the border in Syria is a "crime against both Lebanese and Syrians," because it drags Lebanon and its people into a "game of death".
Foreign fighters not needed in Syria

The Free Syrian Army (FSA) on Wednesday rejected calls for jihad in Syria on the part of foreign jihadists.
"Our official position as the Supreme Military Command of the FSA […] is that we thank them but reject any calls for jihad in Syria," Luay al-Meqdad, media and political co-ordinator for the FSA, told AFP.
"We reject any presence of foreign fighters, regardless of where they are from," he said.
George Sabra, interim president of the National Coalition for Syrian Revolutionary and Opposition Forces, said during a press conference in Istanbul that Hezbollah occupies several Syrian villages in the Homs countryside and is engaged in fighting alongside the Syrian regime.
Sabra called on the Arab League to deal with Hezbollah's actions in Homs as a "true war" against Syrians. On April 22, the Coalition had called on Hezbollah to "immediately withdraw its forces from Syrian territory," saying the group's involvement in the conflict "could drag Lebanon and the region into an open-ended conflict with disastrous consequences."
Fatwas are termed 'invalid'

Meanwhile, religious authority and scholar Sayed Hani Fahs said the fatwas were issued by people who are "unqualified to issue them," making them "invalid."
He said what such fatwas ultimately do is give justification to Hezbollah to continue fighting, describing the group's actions in that country as an "invasion", and not "self-defence" as it claims.
The Syrian opposition does not need fighters, Fahs said, adding that such fatwas exacerbate the conflict in the region.
Central Asia online