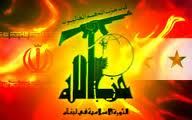 The Syrian regime forces backed by Hezbollah forces and Iranian expert officers were on Thursday tightening the noose on rebels holed up in a key area of the central city of Homs, the Syrian Observatory for Human rights watchdog said.
"The Syrian army, supported by back-up forces and expert officers from Iran and Hezbollah, has taken control of large parts of the Wadi al-Sayeh district" in the center of Homs, the group said in a statement.
The neighborhood is half way between the Khaldiyeh district and the Old City, two rebel-held areas that have been under siege by the army for nearly a year.
"Taking Wadi al-Sayeh would enable the army to isolate those two districts" by severing links between them, said the Britain-based Observatory which relies on a network of activists and medical staff on the ground for its information.
"In the Old City 800 families have been under siege for nearly a year, and hundreds have been wounded. If (Sunni-majority) Old Homs is taken, sectarian revenge attacks could take place" by pro-regime forces, it said.
Homs, the third largest city in the country, has been dubbed by the opposition Syrian National Council as the "beating heart of the revolution."
In the Observatory statement, its chief Rami Abdel Rahman said officers from Iran and Hezbollah were directing the army's operations in Homs.
Hezbollah has already admitted that members of the group have been fighting in the Qusayr region in Homs province.
Syria's opposition denounced yesterday what it called "threats" from the head of the Lebanese Shia group Hezbollah, and warned against any intervention by the movement or by Iran in the Syrian conflict.
The Syrian National Coalition (SNC) statement on Wednesday comes after Hezbollah leader Hassan Nasrallah said Syrian rebels will not be able to defeat President Bashar al-Assad's regime militarily.
"The Syrians and the Lebanese hoped … that the Hezbollah leadership would stop their attacks on Homs and Damascus and take into account the gravity of the situation in the region," the SNC said in a statement on Wednesday.