Israel increases forces along Lebanon border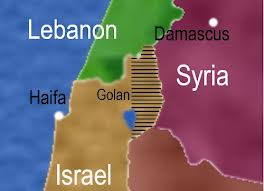 The Israeli army increased its security alert along the border with Lebanon a day after it accused Hizbullah of sending a drone that it shot down several miles off the coast of the northern city of Haifa.
According to the state-run National News Agency, the Lebanese army and the United Nations Interim Force in Lebanon (UNIFIL) deployed heavily along the border "to prevent any military escalation."
Several reconnaissance jets also flew over several parts of south Lebanon.
On Thursday, Hizbullah denied sending the unmanned aircraft into Israel's airspace.
On October 2012, Israel shot down a drone over southern Israel's Negev desert after it entered the country's airspace from the Mediterranean Sea.
Israeli Prime Minister Benjamin Netanyahu then pointed at Hizbullah and vowed to defend his country against further "threats."
Hizbullah chief Sayyed Hassan Nasrallah later acknowledged that his group sent the sophisticated unmanned drone over Israel, saying the device was built by the Jewish state's arch-foe Iran.
Naharnet