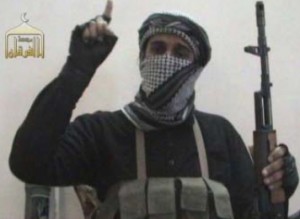 The al-Qaeda affiliated Al Nusra Front on Wednesday warned Lebanese President Michel Suleiman to withdraw Hezbollah forces from Syria or Beirut will be attacked.
"He must take immediate measures to prevent Hezbollah interference in the internal affairs of Syria, or Beirut will be set on fire within the next 24 hours", the extremist group said in a communique published on jihadist websites.
An ally of Iran and of Syrian President Bashar al-Assad, Hezbollah is a Lebanese Shiite political party and militant group. While Lebanese Shiite leader Hasan Nasrallah has admitted to its presence in Syria, Hezbollah has stated that its militias are stationed in the Homs region "to protect Lebanese citizens in the border area".
Hezbollah in recent weeks has stepped up its presence in Qusayr, south-west of Homs, where it has been clashing with anti-Assad rebels.
Also on Wednesday, Iranian Foreign Policy and National Security Committee Chairman Alaeddin Boroujerdi warned Israel not to repeat its January intervention in Syria, when it bombed a suspected shipment of Russian-made antiaircraft missiles destined for Hezbollah.
"We are certain the Zionist regime will not act in the region again, but should it do so, the war will not be limited to Syria alone", FARS semi-official news agency quoted Boroujerdi as saying. Israel yesterday for the first time accused Assad of using chemical weapons, including the lethal nerve gas Sarin, against insurgents. This came as US Secretary of State John Kerry told NATO contingency plans should be put in place against the threat of a chemical strike. "We must carefully and collectively consider how NATO is prepared to respond to protect its members from a Syrian threat, including any potential chemical weapons threat", Kerry told NATO foreign ministers yesterday in Brussels.
ANSA