Friends of Syria gather in Istanbul to discuss solutions to conflict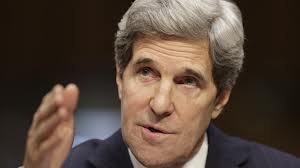 A meeting of the 11-member core group of the "Friends of Syria" began in Istanbul on Saturday, with U.S. Secretary of State John Kerry set to announce new non-lethal military support for rebel fighters.
The United States, which is taking part in the talks along with European and Arab nations, has indicated it could for the first time agree to supply defensive military gear to the rebels, but not the weapons the opposition has requested.
The meeting began with talks among top diplomats from the 11 countries: the United States, Britain, Qatar, Saudi Arabia, Jordan, Egypt, the United Arab Emirates, Italy, Germany, France and Turkey.
The group was then to hold a working dinner with key members of the Syrian opposition, including the head of the Syrian National Coalition, Ahmed Moaz al-Khatib.
Ahead of the talks, a senior U.S. official said Kerry would discuss the aid increase with the opposition leadership.
The assistance would be for "moderate opposition groups, including the Syrian opposition Coalition, local councils, civil society organisations and the Supreme Military Council," the State Department official told reporters.
The official said the aid to rebel fighters could go "beyond military food rations and medical kits to include other types of non-lethal supplies," but said the details still needed to be worked out.