Lebanon selects 46 companies to bid for offshore drilling rights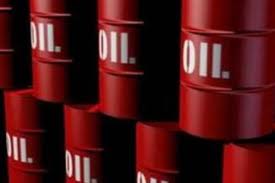 Lebanon chose 46 energy companies Thursday to bid for offshore drilling rights, including giants such as the U.S.'s Exxon Mobil Corp. and Chevron Corp., Anglo-Dutch Royal Dutch Shell PLC, and state-controlled heavyweights such as Brazil's Petrobras and Malaysia's Petronas.
These companies qualified as operators on leased offshore acreage. Non-operator participants include Canada's Suncor and Japan's Mitsui.
It wasn't that hard to qualify, apparently: Fifty-two companies had applied to participate. Bids in the first licensing round will be accepted May 2.
That's not bad for a country that six months ago did not even have a petroleum administration. Lebanon is trying to catch up with its Joneses — it has lagged neighboring Israel in developing offshore drilling.
Israel's Tamar field, discovered in 2009, is producing about 300 million cubic feet of natural gas a day, and Israel's even larger Leviathan field, discovered in 2010, is scheduled to begin production in the coming years. Cyprus has also set its sights on developing its offshore gas.
It's kind of an uphill battle for Lebanon, though. Just last month, Prime Minister Najib Mikati resigned and his replacement has yet to form a government.
And, only a new cabinet can approve a document setting up the exploration blocks and approve the final bidding results.
Lebanon is also involved in a dispute with Israel over maritime borders, although Reuters quoted Lebanon's energy minister Gebran Bassil as saying the dispute would not impact Lebanon's quest for natural gas.
Market Watch