Twenty Lebanese deported by Abu Dhabi without reason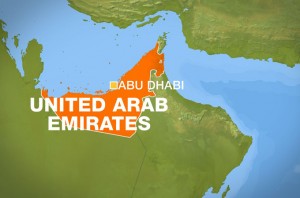 Oil-rich Gulf emirate Abu Dhabi expelled around twenty Lebanese nationals without any clear reasons, media reports said on Wednesday.
According to al-Akhbar newspaper, Abu Dhabi authorities deported the Lebanese citizens last week, noting that they have been living in the emirate for a long period of time.
The newspaper said that the decision came immediately into effect without allowing the Lebanese to settle their work in the UAE.
The reasons behind the deportation are still unclear, the daily said.
Earlier this month, media reports said that Saudi Arabia halted issuing visas for the Lebanese, however the Saudi embassy in Beirut denied it.
In March, Gulf Cooperation Council's secretary general Abdul Latif al-Zayani handed over to President Michel Suleiman a letter expressing "great concern" over the government's failure to abide by the Baabda Declaration.
Media reports said that the letter stressed the obstacles threatening the Lebanese-Gulf relations and the interests of Lebanon in GCC states including the conditions of around 600,000 expatriates in the Gulf.
The Baabda Declaration was sponsored by Suleiman and calls for different parties to adhere to the disassociation policy to avoid the spread of the unrest in Syria to Lebanese territories.
Naharnet