Lebanese call on Hezbollah to halt fighting in Syria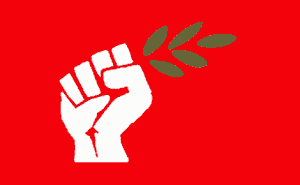 The March 14 General Secretariat renewed on Wednesday its call on Hizbullah to cease its fighting in Syria, "which will leave a deep scar on Lebanese-Syrian ties."
It said in a statement after its weekly meeting: "Hizbullah's fighting alongside the Syrian regime and at Iran's behest will pave the way for Sunni-Shiite strife, which the party only warns of in words, but is actively working for."
"This strife will not only threaten Lebanon and its national unity, but the entire region and even the world," it cautioned.
It therefore demanded that Hizbullah "completely" withdraw from Syrian territory in order to avoid future acts of retaliation against it that have started in al-Hermel and may spread to the whole of Lebanon.
In addition, the March 14 General Secretariat reiterated its condemnation of Syria's violation of Lebanon's eastern and northern borders, demanding the Lebanese state to deploy the army along those areas with the support of the United Nations Interim Force in Lebanon.
"Any shelling of Lebanese land or kidnapping on Lebanon territory, by Syrian rebels or regime forces, is a red line," it declared.
Commenting on Prime Minister-designate Tammam Salam's efforts to form a new government, the March 14 forces stressed that they will not make any conditions, urging him against succumbing to any pressure exerted by various political powers.
On Monday, Syrian rebel commanders confirmed insurgents had fired shells on towns in the Bekaa region of Hermel on Saturday and Sunday.
"Yesterday (Sunday), Hizbullah bombarded Qusayr, Nahriyeh, Burhaniyeh and Saqarji (near the Lebanese border) from its positions in al-Qasr and Hawsh al-Sayyed Ali. They bombed civilians and killed many women and children," said Abu Oday, a commander of the rebel Independent Farouq Division.
"If we have to, we will target civilians just like they do. Our civilians are not less valuable than theirs. Hizbullah is killing arbitrarily in Syria," he added.
Meanwhile, residents of the Bekaa revealed that the bodies of five Hizbullah fighters killed in Syria were brought back on Sunday and Monday for burial.
A security source in southern Lebanon meanwhile said on condition of anonymity that four other fighters from the region had also been killed in Syria.
Naharnet