Casualties mount in Pakistan quake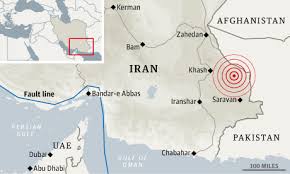 The casualty count from a powerful earthquake that struck near Pakistan's border with Iran now stands at 35 dead and more than 150 wounded, authorities said Wednesday.
And as the misery grew, officials were struggling to help people while the area was rattled by strong aftershocks.
The quake, measured at a 7.8 magnitude by the U.S. Geological Survey, struck Tuesday in Balochistan province, destroying more than 150 mud houses.
Doctors and food were being rushed to the area Wednesday, Pakistan's National Disaster Management Authority said. Helicopters also were being used to drop food and take the wounded from the area.
And to exacerbate the issue, two strong aftershocks rocked the area Wednesday morning, according to Shafiq Ahmed, of Pakistan's meteorological department. One was a 6.0-magnitude and the other was a 5.3-magnitude, Ahmed said.
On the Iranian side, the quake injured at least a dozen people, authorities said on Tuesday.
It was unclear Wednesday if more had been injured in Iran.
Powerful quake felt far away
The area where the earthquake struck is sparsely populated, leading to hopes that casualty figures may not climb much higher.
Carrieann Bedwell, a USGS seismologist, said a 7.8-magnitude quake was "a large event for any area" and could be expected to cause damage.
The epicenter of the quake, which struck at about 3:15 p.m. Tuesday, was about 50 miles (80 kilometers) north of the Iranian city of Saravan, according to the Iranian Seismological Center.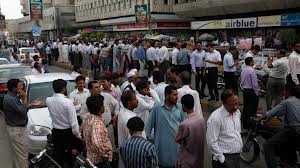 Journalist Rabia Ali was among those to feel the quake in Karachi, Pakistan.
"I was at home. I was in my bed, and the bed started moving for a good 15 seconds," she said. "We realized it was an earthquake, and we started evacuating. Everyone came out onto the street and started praying. The children were crying."
CNN