Tammam Salam secured 124 out of 128 votes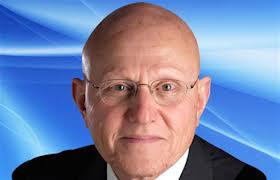 LBCI television reported that at the end of the second day of consultations at the Baabda presidential palace MP Tammam Salam secured a total of 124 MP votes of the 128 member parliament to assume the position of prime minister designate to form the new cabinet
The following parliamentary blocs / MPs participated today in the consultations
– Zahle bloc which is headed by MP Tony Abu Khater
– The Lebanese Forces bloc which is headed by Samir Geagea
– The Phalange party bloc which is headed by former president Amin Gemayel
– The Unity of the Mountain bloc of Lebanese Democratic Party leader MP Talal Arslan
– MP Emile Rahmeh of Free United Lebanon bloc which is headed by Marada Movement leader MP Suleiman Franjieh
– Free Decision bloc, of MPs Michel Pharaon and Serge Torsarkissian,
– the Armenian Consensus and Armenian blocs
– Solidarity bloc of MP Ahmed Karami
– The Baath bloc
– Syrian Socialist National Party bloc
– Jamaa al-Islamiya bloc
– Independent MPs Marwan Hamadeh, Antoine Saad, Fouad al-Saad, Dory Shamoun, Robert Ghanem, Butros Harb, Nicolas Fattoush, Mohammed al-Safadi, and Robert Fadel.
All the above nominated Salam for premiership with the exception of the Marada Movement leader Suleiman Franjieh who announced on Friday his boycott of the parliamentary consultations over his objection to Salam's nomination, saying that he "is affiliated with a political group".
"I have decided to boycott the parliamentary consultations and allow the members of the Free United Lebanon bloc to choose the nominee they want," Suleiman, a staunch supporter of Syrian president Bashar al Assad said in a statement.
"I respect and appreciate Salam and his prestigious family with whom we have an old relationship, but announcing his nomination from the (Mustaqbal Movement head MP Saad Hariri's) Center House on Thursday has clearly confirmed his affiliation with a political group," he added.
The Syrian regime used to play the key role in the selection of the president and PM in Lebanon , but not this time. Lebanese Forces leader Samir Geagea said on Friday the nomination of Salam is made in Lebanon.
Hariri rejected Mikati
Outgoing Caretaker Prime Minister Najib Mikati revealed that Saudi Arabia wanted to nominate him to form the new cabinet, but former Prime Minster Saad Hariri refused to approve his nomination, al-Akhbar daily quoted him as saying.
"Saudi Arabia wanted to nominate me to form the new cabinet for which I am very grateful, but Hariri refused," he said in an interview published on Saturday
He told the paper in an interview on Saturday that he is currently waiting for an electoral law to be approved and adopted before announcing his candidacy for the 2013 parliamentary elections.
Mikati, whose cabinet was dominated by the Hezbollah led March 8 alliance, denounced reports that he failed to rule properly during his tenure.
"Governing is based on balance, that is why I played the role of the Future Movement and the March 14 alliance in the cabinet. If the majority of the government was of the March 14 I would have taken the role of March 8 to achieve equilibrium," he pointed out.
Mikati said he is proud of the cabinet's achievements, blaming the situation in Lebanon and the region for delaying further accomplishments.
Mikati's cabinet was formed in 2011 after Hezbollah toppled the national unity government of Future Movement leader Saad Hariri.
A tough job
A difficult job in the best of times, Salam faces an even more daunting list of challenges than usual for a Lebanese prime minister.
The country faces rising sectarian tensions linked to Syria's civil war, with Lebanon's two largest political blocs supporting opposite sides in the fight between Syrian President Bashar Assad's forces and rebel fighters trying to oust him. The conflict also has forced some 400,000 Syrians to seek refuge in Lebanon, putting a severe straining on the country of 4 million to cope with the influx.
"I start from the necessity of taking Lebanon out of divisions and political tensions that were reflected in the security situation," Salam said in his first public statement after being chosen.
He added that he also wants to mitigate threats from the "catastrophic situation next door," remarks aimed at trying to allay fears in Lebanon that Syria's 2-year-old civil war, which has killed more than 70,000 people, will spread to Lebanon.
Salam said he would do his best to form a "national interest government," a process that could take time because of the sharp divisions among Lebanese politicians as a result of the Syrian crisis.
Once he puts together a Cabinet, his new government must win a vote of confidence in parliament to be approved. Many here will be keeping close tabs on how Salam will deal with the militant Hezbollah group and its arsenal, which is one of the biggest dividing issues among Lebanese.
Hezbollah's armed wing is the strongest military force in the country, outstripping even the national army, and many Lebanese are wary of the Shiite militant group's power and refusal to set aside their arms.
Hezbollah and many other Lebanese, however, counter that the weapons are necessary to defend Lebanon against any Israeli attack.
Salam went straight home from the presidential palace where he was seen kissing the hand of his Syrian mother, Tamima Mardam Beik. "I took my mother's blessing," he told reporters while sitting between her and his wife, Lama Badreddine.
"I start from the point of uniting national visions and to quickly reach an agreement on a new elections law that ensures justice of representation," Salam said.
Salam is the son of the late former Prime Minister Saeb Salam, and politically leans toward the Western-backed anti-Hezbollah coalition. He studied in Britain and has degrees in economics and business administration.
Salam headed the Makassed Philanthropic Islamic Association of Beirut, a non-profit organization that runs schools, cultural centers and a hospital, between 1982 and 2000. He is currently the honorary president of the association that was headed by several members of his family.
BBC/ agencies