Lebanon IM requests postponement of polls till June 16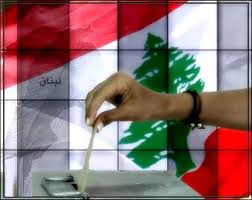 Caretaker Interior Minister Marwan Charbel requested the postponement of the parliamentary elections that were set to be held on June 9 for one week, his office said in a statement on Thursday.
"Charbel referred to the secretariat of the premiership a decree that calls for amending the previous decree that called for holding the polls (on June 9), setting the elections for Sunday June 16, 2013," said the statement.
The caretaker minister also reportedly extended the deadline for filing candidacies for the parliamentary elections to April 16.
The minister had previously set the deadline for the submissions on April 10 and said those seeking to withdraw their candidacies had until April 25.
Charbel's announcement comes despite the fact that the rival political parties have not yet agreed on a consensual electoral draft-law for the elections
President Michel Suleiman and Caretaker Prime Minister Najib Miqati minister have signed the first decree calling for holding the polls on June 9 based on the 1960 law, in the absence of any other consensual law.
The Hezbollah-led March 8 coalition and several Christian parties reject the 1960 law, but MP Walid Jumblatt and former PM Saad Hariri prefer it over the the other laws that were proposed during the past months.