Tamam Salam appears to be the consensus PM designate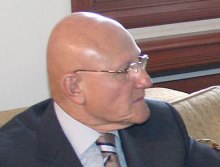 MP Tamam Salam is on his way back from Saudi Arabia where he held talks with former PM and Future Movement leader MP Saad Hariri and appears to have his blessings for being March 14′ candidate for premiership, An Nahar reported on Thursday.
LBCI reported that the Hariri along with the National Struggle Front Walid Jumblatt agreed yesterday on naming Salam for position of PM.
Amal's Development and Liberation bloc which is headed by Lebanon Speaker Nabih Berri decided to nominate MP Salam as the future prime minister , MTV reported on Thursday.
MTV also reported on Thursday that Hezbollah is leaning toward nominating Salam for premiership.
President Michel Suleiman announced last week that the parliamentary consultations based on which the new premier will be named will take place on on Friday and Saturday (April 5 and 6) at the Baabda palace.
Following the consultations Suleiman will ask the PM designate to form the new government.
This development comes after Caretaker Prime Minister Najib Mikati announced that he would no accept a nomination to head the new Lebanese government if he didn't garner unanimous consensus.
"I apologize in advance and honestly thank everyone who would nominate me, but I cannot accept this honor unless the motion gains the consensus of all national partners," Mikati wrote on the social networking site Twitter on Thursday.
"I have repeated on several occasions that any government that is formed should be a national salvation government that would represent all components of the Lebanese political realm."
Mikati signed off by saying: "I wish success to the one who will take up this responsibility."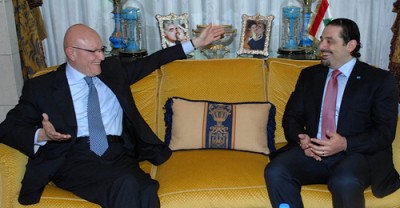 Tamam is the son of the late Saeb Salam who served as Lebanon Prime Minister six times between 1952 and 1973.
Update : Commenting  on the possible choice of Salam as the consensus  PM designate,  Lebanon Deputy Speaker Farid Makari   said:
"After all  he is the son of a political family whose father   Saeb Salam  was a unifying figure  and was known for  his famous saying "One Lebanon  not two" ." He added: "It is true that he is a member of  the March 14 alliance , but it seems he is  acceptable to all parties."