A United Cyprus seems more possible now than in 2004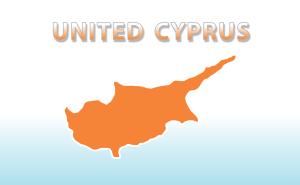 Turkey insisted Thursday the political climate was ripe to end the dispute over the decades-old division of Cyprus, as part of Ankara's renewed push to join theEuropean Union.
"The election last February of Mr. Nicos Anastasiades as the new president of the new Greek Cypriot administration itself is a great opportunity because he was the leading supporter of the Annan plan back in 2004 which would resolve the Cyprusproblem, which would reunite the island," Turkey's European Affairs Minister Egemen Bagis told AFP in Vilnius.
In 2004, Greek Cypriots voted down a United Nations blueprint named after then secretary-general Kofi Annan which required gradual withdrawal of foreign troops from the island. About 35,000 Turkish troops are stationed in the northern 37 per cent of the island, officially recognised only by Ankara.
Cyprus has been divided since 1974, when Turkish troops invaded and occupied its northern in response to an Athens-engineered coup in Nicosia aimed at union with Greece. Turkey does not recognise the internationally-recognised government of the Republic of Cyprus, which became an EU member in 2004.
It is now a eurozone member fighting bankruptcy, a crisis which Turkish President Abdullah Gul on Wednesday termed an opportunity to work towards a solution, arguing that lifting sanctions on the Turkish-held north and reunification could bring huge economic gains.
"Any solution that is accepted by both the Turkish Cypriots and the Greek Cypriots will have 100 per cent support and blessing of Turkey as long as it is based on the political equality," Bagis said during a visit to the Lithuanian capital as the Baltic state gears up to assume the EU's rotating six-month presidency in July. He said Ankara is bent on relaunching in June EU entry talks started in 2005 but which stalled in 2010 over a slew of issues, notably Cyprus.
Bagis also touted Turkey's moderate brand of Islam within the framework of a market economy and multi-party democracy as an asset to a Europe with an expanding Muslim population. "Islam is also a European reality," he said.
AFP