Cyprus sentences Hezbollah member to 4 years in prison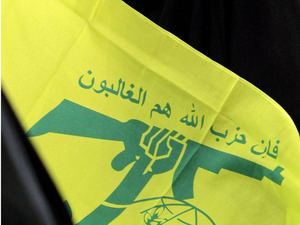 The Criminal Court in Cyprus's Limassol on Thursday sentenced Lebanese-Swedish national Hossam Yakoub—who confessed to being a Hezbollah member—to four years in prison.
Yakoub was found guilty last week on five charges of participation in criminal activities and membership in a criminal organization.
The judges initially recommended a 10 year sentence, but after the defense counsel argued that the defendant is young and has a clean record, the sentence was reduced to 4 years, Greek daily I Kathimerini reported.
The sentence will take into consideration the 9 months Yaakoub already spent in prison since he was arrested in July 2012.
According to his written confession, Yakoub has been a Hezbollah member for four years.
In another development Bulgaria's caretaker Prime Minister Marin Raykov announced that his country will present new evidence on last year's bus bombing in the Black Sea city of Burgas that killed five Israeli tourists and a Bulgarian bus driver.
In early February, Tsvetan Tsvetanov, then Bulgaria's Minister of Interior, made an official statement saying the probe on the attack gives grounds to believe it was organized and carried out by Hezbollah's military wing.
"We will continue the investigation. We will continue to work on this very seriously, very actively. We will provide the needed evidence," Raykov told reporters on Wednesday.
The Prime Minister reiterated that Bulgaria will not initiate the technical procedure for listing Hezbollah as a terrorist organization in the European Union.
"I think that our partners will be able to do this once they reach a certain level of consensus on this issue," he said.
Two EU countries currently label Hezbollah a terrorist organization—the UK and the Netherlands. The UK blacklists only Hezbollah's military wing .
Blacklisting the organization could allow regional authorities to clamp down on financial flows to the group and open the way for freezing assets linked to Hezbollah in Europe.