Saudi Arabia links spy ring to Iran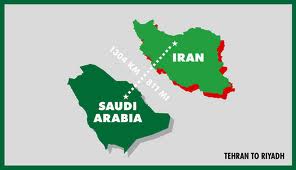 Saudi Arabia says its investigations have shown that members of a spy ring arrested last week were working for Iranian intelligence.
The official Saudi Press Agency quoted an Interior Ministry statement as saying Tuesday that material evidence and detainees' confessions prove that members of the group had received money from the Islamic Republic for information on vital locations in the kingdom.
The ministry said on March 19 that security authorities had arrested an 18-member spy ring, including an Iranian, a Lebanese and 16 Saudis.
Iran denied on Sunday any involvement in espionage in Saudi Arabia. The two countries have a hostile relationship and frequently trade accusations.
Associated Press