Lebanon is dangerously divided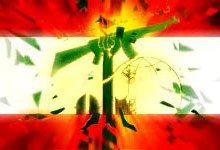 BEIRUT, Lebanon – The political crisis gripping Lebanon has worsened following Friday's political bombshell when Prime Minister Najib Mikati resigned as sectarian rivals battle for control of security forces and Syria's civil war edges ever closer.
Mikati announced the resignation of his 30-member Cabinet after it failed to vote on extending the tenure of the Internal Security Forces commander Maj. Gen. Ashraf Rifi and failed to approve a supervisory board to oversee crucial parliamentary elections scheduled for June.
That left a dangerous political vacuum in a country where state control has steadily been eroded in a worsening confrontation between the Shiites, the largest single sect in Lebanon, and the heavily outnumbered — and outgunned — Sunnis.
Behind them, the Maronite Catholics, Lebanon's largest Christian sect, are also split, leaving the nation dangerously divided.
The civil war in neighboring Syria, now in its third year, has inflamed sectarian passions with pro-Syrian groups, led by the powerful Shiite Hezbollah, squaring off against anti-Syrian factions led by the Sunni Future Movement of the late Rafik Hariri.
The former prime minister and Lebanon's leading statesman was assassinated along with 22 other people Feb. 14, 2005, in a massive suicide bombing in Beirut for which four Hezbollah members have been indicted by a U.N.-mandated special tribunal.
Few doubt that Syria's intelligence organs were behind the attack.
That killing triggered a seismic split in Lebanese society, and defined as never before, even in a country where political assassination was a regular occurrence for decades, a dividing line that transcended sectarian loyalties, pitting pro-Syrians against anti-Syrians.
The clash between the two camps over the mechanisms of the parliamentary elections, whether it should be according to a 1960 law or new legislation redistributing the electoral districts, is being bitterly contested.
And there's no sign of compromise from either camp, one of the main reasons Mikati quit after two turbulent years as prime minister, struggling to maintain stability and prevent the Syrian war igniting Lebanon's sectarian hatreds.
"His resignation, if followed by an extended political vacuum, might drag Lebanon into sectarian clashes that are already taking shape in Tripoli and some suburbs of Beirut and Sidon," said commentator Joyce Karam.
But it's the struggle for control of the overwhelmingly Sunni ISF that is at the core of the Sunni-Shiite schism.
It underlines how it's the historic need for security, as viewed by the rival sects, lies at the root of Lebanon's capacity for anarchy, now fueled by the Syrian bloodbath.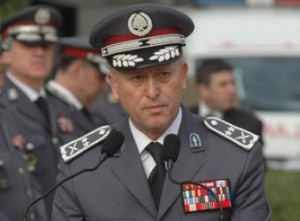 Lebanon's Sunnis view the 30,000-strong ISF, heavily armed by Hariri and his patron Saudi Arabia since 2005, as their sole protector on the ground.
The Sunnis have no militias, nothing to match Hezbollah, veterans of 30 years of war with Israel and more powerful than the army, only the ISF.
Rifi, The ISF chief, is a Sunni like Mikati who hails from the northern flashpoint city of Tripoli, is due to retire in April when he turns 59, the maximum age for the post.
Mikati and the Sunnis want his term extended so that the ISF stays under Sunni command. Hezbollah and its allies oppose that.
Hezbollah, with Syrian help, has secured control of key security commands, particularly the powerful General Security Directorate, Military Intelligence and the security systems at Beirut's air and sea ports.
Sunni control of the ISF was seriously dented Oct.19, 2012, when Brig. Gen. Wissam Hassan , the ISF's intelligence chief and another Tripoli Sunni, was assassinated in a bombing that bore many similarities to the one that killed Hariri in 2005.
Hassan had been close to Hariri and became his security chief. He was also staunchly anti-Syrian and anti-Hezbollah.
Another key ISF operative, Capt. Wissam Eid, who cracked mobile telephone data evidence that Hezbollah operatives allegedly killed Hariri, was assassinated in a car bombing Jan. 25, 2008.
Mikati's resignation underlines another key problem for the Sunnis — lack of strong leadership.
Hariri's son and political heir, Saad, has been hiding in Paris and Riyadh for two years, fearing assassination, since Hezbollah brought down his government.
Other Sunnis politicians are reluctant to stick their necks out.
The danger is that this failure of leadership is driving many Sunnis, who feel increasingly disenfranchised by Hezbollah and its allies, into the embrace of more radical leaders who favor direct action.
UPI