Hajj, a suspect in Hariri murder wants Rifi's job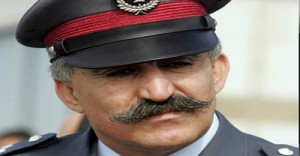 As was expected former police chief who was arrested and later freed by the U.N.-backed Special Tribunal for Lebanon ( STL) probing the assassination of former Prime Minister Rafik Hariri said Saturday given his rank, he was entitled to replace Maj. Gen. Ashraf Rifi once he retires as the acting commander of the Internal Security Forces.
"The law governing the Internal Security Forces is clear and it states that the highest-ranking officer runs the directorate, and that person would be me," said Maj. Gen. Ali Hajj in an interview to Al-Jadeed.
Late last year, the government appointed Brig. Gen. Roger Salem as deputy commander of the police, a promotion that means he will serve as acting commander of the ISF in the absence of Rifi whose tenure ends in April 1.
"The hierarchy of the [ISF] institution should be respected and the acting commander of the ISF cannot be of a lesser rank than me," stressed Hajj, in reference to Salem.
"The law will have the final say," he added.
Hajj's remarks came a day after the government of former PM Nagib Mikati collapsed when Hezbollah and its allies blocked the creation of a body to supervise parliamentary elections and refused to extend Rifi's term.
Earlier on Saturday, President Michel Suleiman accepted Mikati's resignation and requested him to continue in his role at the head of a caretaker government until a new one is formed.
There was a lot of speculation that Hezbollah refused to extend Rifi's term with the aim of installing Hajj who is a Shiite as his replacement and have complete control of the security of the country.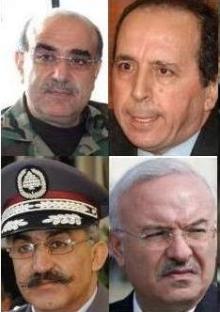 Hajj and three other security and military officials were arrested in 2005 at the request of the Special Tribunal for Lebanon for their suspected involvement in the assassination of Hariri, although no charges were ever filed against them. STL chief at the time stressed that their release did not mean they are innocent.
Progressive Socialist Party leader MP Walid Jumblatt warned Friday, shortly after the Prime Minister Najib Mikati announced the resignation of his Cabinet, that there was a plan of replacing Rifi with Hajj .
"Although he was technically considered innocent of the killing of Rafik Hariri, we do, however, consider him politically involved in the assassination," Jumblatt told LBCI television on Friday.
Rifi, a Sunni and opponent of Syria, was a thorn in Hezbollah's side.
His officers were involved in the investigation that led to the indictment by STL of four Hezbollah members for their alleged role in the murder of former premier Hariri in 2005.
Correction: Ali Al Hajj is a Muslim Sunni and not Shiite as mentioned above . According to Wikipedia he was in charge of government protection for Rafik Hariri from 1992 to 1998. He was removed from his post when Hariri discovered he was also working for Syrian intelligence. He was appointed the director general of the Lebanese internal security forces in 2004 by then interior minister Suleiman Franjieh, a strong ally of the Syrian regime . He stepped aside on 22 April 2005 and was replaced by Ashraf Rifi.