Syrian opposition elects Hitto to head interim government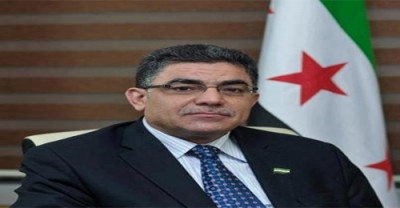 Syria's opposition coalition has elected Ghassan Hitto to serve as prime minister of its interim government.
Hitto received 35 votes out of 49 ballots cast early Tuesday during a coalition meeting in Istanbul.
Hitto is expected to select ministers in the coming days. The coalition hopes his government can administer areas in Syria that rebel forces have seized from the regime of President Bashar Assad.
Hitto was born in Damascus in 1963 and has lived in the United States for decades, most recently in Wayne, Texas. He has worked in technology and for various Islam-related causes.
This is a breaking news more to follow….
Update : The vote came after some 14 hours of closed-door consultations among 70-odd Coalition members, with some members describing Hitto as a consensus candidate pleasing both the opposition's Islamist and liberal factions.
But other Coalition members withdrew from the consultations before the vote could take place, reflecting divisions within Syria's opposition.
When the voting finally took place, a total of 48 Coalition members placed their ballots in a transparent box located at the front of a conference hall in an Istanbul hotel, where the much-awaited meeting took place.
"This is a transparent, democratic vote," said Coalition chief Ahmad Moaz al-Khatib.
Hitto arrived in the conference hall minutes after the count, and was met with a round of applause as he shook hands with Coalition members.
Update: NY times
The night before leaving his parents' home in Wayne, Tex., to join the rebels trying to overthrow President Bashar al-Assad in Syria, Obaida Hitto son of Ghassan Hitto left a bouquet of white roses for his mother Suzanne , with a sterling silver locket and a note: "You've made me what I am. But now I need to go and do what I need to do."
Mr. Hitto, 25, a former high school football player, deferred his plans for law school to sneak into Syria to assist the rebels by making videos and spreading information on the Internet to help their cause.
"I'm one of them," Mr. Hitto said proudly during a recent telephone interview.
Mr. Hitto, who has extended family in Damascus, has spent months posting videos and photographs from Deir al-Zour, sometimes very near the fighting, many marked by billowing plumes of thick smoke, the clack of gunfire and narrations that shake with an activist's conviction and anger, delivered in an American accent. "All around us there is shooting," he said in an Aug. 1 clip of a burning building. "The world seems to not care."
Update: When asked what the first priority of his interim government would be Ghassan Hitto who recently moved from Texas to Turkey to help coordinate aid to the rebels said : "We'll talk about that tomorrow." He added : "I miss my wife and children and I look forward to seeing them soon."
The new government faces huge challenges, starting with its ability to gain recognition from rebel factions on the ground.
As rebels have progressed in northern and eastern Syria, a patchwork of rebel groups and local councils have sought to fill the gap left by the government's withdrawal by organizing security patrols, reopening bakeries and running courts and prisons. It is unclear if these groups, many of which have taken charge of their own towns, will accept an outside authority, especially if it is headed by someone who has spent decades abroad.
"How can a civilian come and tell these fighters on the ground, 'Drop your weapons. It's my turn to rule'?" asked Adib Shishakly, the coalition's representative to the Gulf Cooperation Council, before the results were announced.
Hitto's election follows two failed attempts to form interim governments due to opposition infighting. Coalition members also say they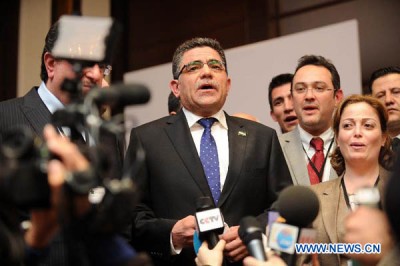 received insufficient international support to allow them to project their authority to groups inside Syria. The new government could have the same problem.
"You have to find a way to cooperate with these groups and you can only rule by providing services, which requires funding," Shishakly said.
Syria's conflict began with peaceful political protests in March 2011, and has since spiraled into a civil war, with hundreds of rebel groups fighting Assad's forces across the country. The U.N. says more than 70,000 people have been killed and millions pushed from their homes by the violence.
Watch this video of a speech that Ghassan Hitto delivered on September 8, 2012
Watch also this video in Arabic of Ghassan Hitto talking about the plans of the interim government
Associated Press/ AFP/ NY times