Israeli PM says ready for peace with Palestinians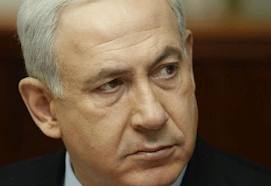 Benjamin Netanyahu has told Israel's Knesset, or parliament, that he hopes to rejuvenate efforts to establish peace with the Palestinians as he began his new term as prime minister.
Netanyahu told the chamber that Israel had proven "time and again" it was ready to make concessions in exchange for a "real peace".
He said that, with goodwill from the Palestinians, Israel was "ready for a historic concession that will end the conflict with the Palestinians once and for all".
He gave no indication what this concession would be.
But Avigdor Lieberman, the former Israeli foreign minister and leader of Yisrael Beitenu, which has merged with Benjamin Netanyahu's Likud party, has said anyone who thinks peace with the Palestinians is possible is "delusional".
Lieberman, who is banned from the cabinet while he fights fraud and breach of trust charges, told his party today that the conflict with the Palestinians "cannot be solved. This conflict needs to be managed." And he said he would reject any attempt to freeze construction in Israeli settlements on the West Bank.
Incoming deputy defence minister Danny Danon, a Likud member, told Israel Radio the new administration was prepared to negotiate, but "there are many in this government who believe there is no one on the other side who truly wants to promote peace".
Guardian