Berri hopes white smoke will rise in Lebanon too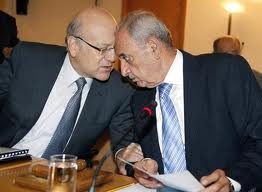 Speaker Nabih Berri , Prime Minister Najib Mikati and Environment Minister Nazem al-Khoury are in Rome to attend the new pope's inauguration mass and congratulate him on his election according to MTV .
Maronite Patriarch Beshara al-Rai is currently holding a meeting with them at the Maronite school in Rome , MTV added
Berri congratulated the new pope and expressed hope that white smoke will soon be rising in Lebanon to signal the birth of a new electoral law for the upcoming parliamentary elections.
Pope Francis received a flood of goodwill messages from around the world Thursday with non-Catholics hoping his papacy will usher in better ties with the Vatican.
Francis, the first Jesuit pope and first non-European since the Middle Ages has called on the faithful in his native Argentina not to fly in for the inauguration mass but rather give the money the trip would have cost to charity. Nonetheless, heads of state from all over the world are expected to be present.
In February, Lebanon's joint parliamentary commissions approved the Orthodox law that calls for proportional representation and voting along sectarian lines. The law is supported by the country's major Christian parties and top March 8 parties but is rejected by the Future Movement and Progressive Socialist Party as well as Mikati and Suleiman.
Parliament's joint commissions approved the controversial law after weeks of deliberation at the end of which the country's competing political forces failed to reach a consensus on a proposal that would replace the 1960
The cabinet approval in September 2012 a draft law based on proportionality and 13 electoral districts, but speaker Nabih Berri pronounced it as "dead" and "orphan" and said that even PM Mikati is not defending it anymore.
The winner take all 1960 electoral law which calls for 26 electoral districts is favored by MP Walid Jumblatt and the Future Movement which is headed by former PM Saad Hariri.
Hariri and other March 14 leaders are opposed to proportional representation as long as Hezbollah remains armed.