Hezbollah obligated to train, arm Syrian villages ,Qassem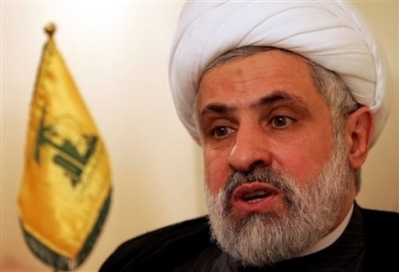 Hezbollah's number two , Deputy Secretary General Sheikh Naim Qassem said in an interview with Kuwaiti newspaper Al-Anbaa published on Sunday that Hezbollah has an obligation to arm and train the residents of Syrian bordering towns.
"Hezbollah has an obligation to train and arm Lebanese citizens residing in [Syria's] Qussayr villages in order to prevent their displacement to Lebanon,"    Qassem said
Syrian rebel officials have repeatedly accused Hezbollah of fighting on the side of the Bashar al-Assad regime against the rebels in Homs.
The rebels' accusations prompted a number of Lebanese opposition parties to condemn Hezbollah's alleged involvement in the Syrian conflict, especially after the Free Syrian Army threatened it would "retaliate" against Hezbollah positions in Lebanon.