FSA released videos on Lebanon assassination plans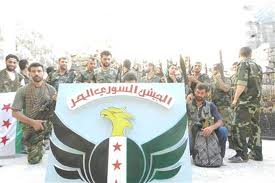 The Free Syrian Army has released video clips of confidential documents obtained after the takeover of al Rihan military base near Damascus which was used by the Popular Front for Liberation of Palestine- General Command which is headed by Ahmad Jibril, according to a report by the Saudi daily al Watan .
The documents included information about political assassinations in Lebanon and forged passports and visa stamps from various countries around the world and the names of informants in the Palestinian camps.
The FSA promised to release confidential information in the coming days about the regime of Bashar al-Assad and his allies such as Hezbollah and others.
To watch video clips:
Video number 3 that has information on Lebanon