Cyprus trial of Hezbollah member wraps up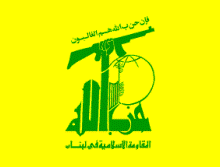 The trial of a Hezbollah member accused of preparing attacks on Israelis in Cyprus concluded on Thursday with final summations submitted to the court in writing, though the court asked defense and prosecution lawyers to clarify specific parts of their arguments.
The court said it will render its verdict on March 21.
Defense lawyer Antonis Georgiades, speaking after court adjourned, said he believed prosecutors have not proved a case against his client, Hossam Taleb Yaacoub.
Yaacoub, a 24-year-old Swedish-Lebanese citizen, has pleaded not guilty to eight charges including conspiracy and participation in a criminal organization.
Although Yaacoub admits to being a loyal Hezbollah member who worked for the Shiite militant group in Europe, he denies being part of any plot to attack Israelis on the east Mediterranean island.
Bulgarian authorities have accused Hezbollah of mounting the July 18 bus bombing in Bulgaria that killed five Israeli tourists and their Bulgarian bus driver. Yacoub was arrested days before the bombing, though prosecutors have not sought to connect him with the Bulgarian attack.
The United States has declared Hezbollah a terrorist organization, but the 27-nation European Union has not. Cyprus is an EU member and if Yaacoub is convicted, it could raise pressure on the EU to change its stance toward Hezbollah.
Cyprus is popular with Israeli tourists, especially those seeking civil marriages.
Yaacoub said that he traveled to Cyprus using his Swedish passport several times on business to buy local juice but also to collect information sought by his Hezbollah handler in Lebanon, including the arrival times of an Israeli flight to the island's main airport at Larnaca.
He said he used a code to note the license plate numbers of two buses transporting passengers from the Israeli flight, as well as casing a Limassol hotel where Israeli tourists are known to stay. Yaacoub insisted he didn't know what the information was for and that he was not part of a group planning an attack.
Prosecutors say Yaacoub knowingly conspired with others to "abduct a person for the purpose of subjecting him to harm or attacking him to cause grievous bodily harm," and that he was prepared to carry out missions around the world against Israelis on Hezbollah's orders.
Huffington Post