Lebanon President, PM sign decree for June elections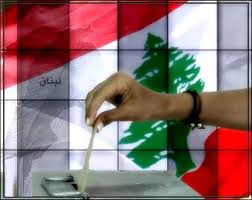 President Michel Suleiman signed on Monday a decree inviting Lebanese voters to take part in parliamentary elections set for June 9 after the country's PM nagib Mikati signed on to it earlier in the day.
"Signing the decree does not mean an adherence to the 1960 electoral law, it is a commitment to the obligations and responsibilities stated by the constitution," National News Agency quoted Suleiman as saying.
The president also reiterated his call for a new electoral law and voiced his support for the draft law approved by the cabinet, which is based on proportional representation and 13 electoral districts.
Meanwhile, Mikati reiterated that the elections would not be delayed.
"The elections will be held on time under the 1960 law unless the parliament approves a new law," he told MTV television channel.
The premier also reiterated his support for the cabinet's proposed electoral draft law.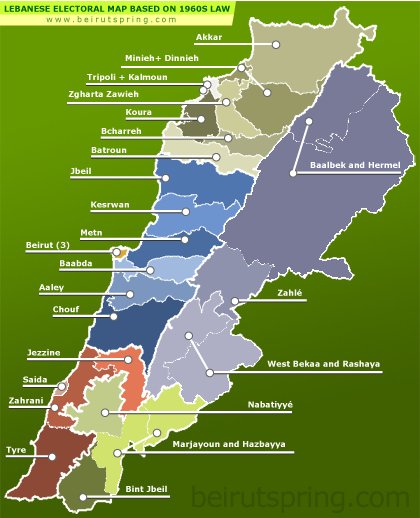 On Sunday, Mikati said that "parties still have time to agree on an alternative electoral law [to the 1960 law] before a committee is formed to supervise the elections," in an interview with Al-Hayat newspaper.
Signing such a decree would mean that if political parties could not reach an agreement on a new electoral law, elections would be held based on the 1960 electoral law currently on the books.
In February, Lebanon's joint parliamentary commissions approved the Orthodox law that calls for proportional voting along sectarian lines, which prompted criticism from a number of political figures.
The draft was endorsed by the Christian Free Patriotic Movement and Marada Movement, as well as the opposition Lebanese Forces and Phalange Party. However, the Future Movement, Progressive Socialist Party, National Liberal Party, and independent March 14 Christians rejected it on the grounds that it could lead to sectarian divisions within the country.
Parliaments joint commissions approved the controversial law after weeks of deliberation at the end of which the country's competing political forces failed to reach a consensus on a proposal that would replace the 1960 law .
Now