Syria fighting sparks tension on Iraq border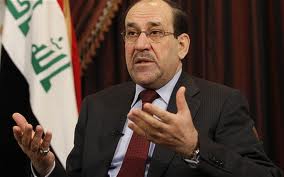 Clashes between the Syrian army and rebels at a border crossing have brought the conflict close to neighbouring Iraq, where troops fired warning shots, residents and officials have reported.
Opposition fighters seized control of half of the northeastern Syrian town of Yaarabiya, including a shared border crosssing with Iraq, in a battle with forces loyal to President Bashar al-Assad on Friday and early Saturday, activists said.
Mayor of Iraq's Nineveh Province told Al Jazeera that Syrian government planes shelled Yaarabiya border crossing from Iraqi airspace. The central government has not commented on the statement.
A Syrian rebel commander earlier said the Iraqi army fired across the border at Syrian rebels, but Iraqi military sources denied the report.
A medical source from a hospital in Iraq's Telafar village said one dead and four wounded Syrian had been delivered there, identifying them as likely from the Syrian regular army.
"We have been hearing the sound of explosions and guns in Yaarabiya for the past three days," said Ali Shibaib, who lives in Iraq only 300 metres from the border post with Syria.
"The Syrian regular army troops are stationed between the Iraqi army and the Free Syrian army," he added.
On Friday, a Scud missile fired from Syrian territory landed near a village opposite Yaarabiya, causing no damage but terrifying locals, according to the mayor of Telefar.
The conflict in Syria has previously spilled into Iraq. In September, a five-year-old girl was killed when three rockets struck a border town in the al Qaim area.
Iraq's precarious sectarian and ethnic balance has also come under strain from the conflict next door, where mainly Sunni Muslim insurgents are fighting to overthrow Assad, who is backed by Shia Iran.
Earlier this week, Iraqi Prime Minister Nuri al-Maliki, a Shia Muslim, warned that a victory for rebels in the Syrian civil war will spark a sectarian war in his own country, a civil war in Lebanon and a division in Jordan.
Opposite another Syrian border on Saturday, Israeli soldiers found fragments of mortar shells that fell near an Israeli settlement in the occupied Golan Heights. No casualties or damage was caused and United Nations observers were notified, an army spokeswoman said.
Israel seized the Golan from Syria in a 1967 war and later annexed it.
Meanwhile, in Syria's north, government army announced on Saturday it seized control of a key road linking the central province of Hama to Aleppo international airport and nearby Nayrab military airport.
The capture of the road will allow the army to deploy fresh reinforcements and send supplies to the area near the airports, where fighting has raged since mid-February.
Clashes around the airport road were reportedly continuing despite the army's capture.
In al-Raqqa province, fierce battles continued around the provincial capital, reportedly leaving dozens of Syrian troops and rebel fighters dead.
Activists in Raqqa said on Saturday the army was using helicopters to strafe rebels in some parts of the provincial capital, in a rare escalation of violence in the city.
Fresh battles also rocked Daraya, a key rebel enclave southwest of Damascus which the army has fought to take back from insurgents for several weeks.
The United Nations says Syria's war has killed more than 70,000 people in nearly two years since the outbreak of an uprising against Assad's regime.
The number of Syrian refugees has been rising rapidly and the UN says it is going to pass one million by next week.
Al Jazeera