Syria demands halt to Israel oil drilling in Golan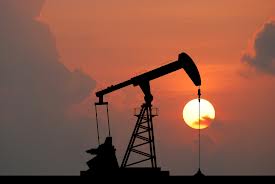 Syria on Thursday condemned Israeli drilling for oil in the occupied Golan Heights as a "flagrant violation" of UN Security Council resolutions and called on the United Nations to intervene.
The foreign ministry lodged a protest with the UN against what it branded an "illegal and flagrant violation of Security Council Resolution 497″ urging Israel to rescind its annexation of the Golan, state news agency SANA reported.
It said the move "aims to cement the occupation and annexation" of the territory and accused Israel of "exploiting" the conflict in Syria "to perpetuate the occupation of Syrian territory and plunder its wealth."
According to Israeli media, Israel last week gave the green light for oil drilling in the Golan Heights, halted two decades ago during peace negotiations in the region.
Israel seized the Golan from Syria in the 1967 Six-Day War and annexed it in 1981, in a move never recognised by the international community.
There have been several incidents of gunfire or mortar shells landing on the Israeli-held side of the Golan, prompting troops to respond with artillery in November, the first such case of Israeli fire at the Syrian military since 1973.
Cheney link
The Israeli government awarded a local subsidiary of U.S.-based Genie Energy the rights to explore for oil and natural gas in about 150 square miles of the southern section of the Golan Heights. The United Nations last year extended the mandate for the region's U.N. Disengagement Observer Force mission, one of the oldest peacekeeping missions, for another six months. U.N. Secretary-General Ban Ki-moon said keeping Blue Helmets stationed in the area was essential to peace given the potential for conflict spilling out of the Syrian civil war.
Genie Energy said there may be a significant amount of oil and natural gas in the license area. Former U.S. Vice President Dick Cheney is serving as an adviser to Genie.
Global Post/ Agencies