Lebanon judge recused himself from Samaha's case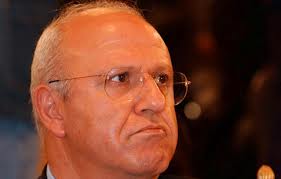 Judge Joseph Samaha who   heads   the Criminal Appeals Court,    recused himself  from the case of former Minister Michel Samaha because the two men are related. He  announced his decision on Monday, according to the National News Agency.
Military Court Judge Saqr Saqr  asked judge Samaha to  review two articles in the indictment issued by First Military Investigative Judge Riad Abu Ghaida.
Judge Abu Ghaida  issued an indictment against former Information Minister Michel Samaha and Syrian Gen. Ali Mamlouk , requesting the death penalty for both men.
On August 9, Lebanese security forces arrested former Lebanese minister Samaha, who has close ties with Syria's regime.
According to Lebanese security sources, when asked why he would do such a thing, the former minister replied, "This is what Bashar wants." In a possible reference to the embattled Syrian president Bashar al Assad.