8 top Syrian Alawite officers defected to Jordan, report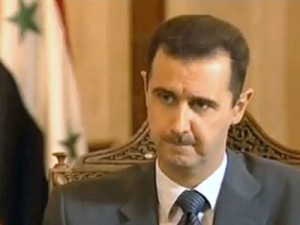 Top Syrian Alawite military officers have defected from the Syrian regime run by their co-religionist Bashar al-Assad amid political maneuverings by Alawite dissidents and clashes, NOW quoted its sources as saying
Jordanian military sources told Now reporter Fadi Saad that "eight high-ranking Syrian officers have found refuge in Jordan along with their families" in the Rajehi Camp for regime military defectors.
"Everything pertaining to them has been kept under silence so far and all that has emerged so far is that a carefully planned operation of major proportions resulted in the dissent of the eight Alawite officers," the sources added.
Meanwhile, Alawite opponents to the regime are making strenuous efforts in order to hold a conference in Cairo and part of the community plans to voice a decisive stance against the Assad regime.
The report added that within Syria, inhabitants of the Alawite area of Al-Zahra held an anti-regime protest, in which the demonstrators chanted slogans against the regime's army.
"The protest was ended through the use of force by popular committees affiliated to People's Council member Sharif al-Hadba and Kasser al-Ali," activists said, adding that eleven people were killed and thirty others injured in the resulting clashes.
Alawite activists believe that "Assad and Iran are seeking to establish a sectarian army along the coast under the command of Hilal al-Assad, the leader of the [regime] 'shabiha' along the Syrian coast" near Tartous.
A Syrian opposition official said that "Assad's regime is importing through Hilal al-Assad's militia Alawite mercenaries from Turkey in order to fight in Syria." Now report added
Syrian activists earlier in the year said that the regime has been building-up a new paramilitary force, dubbed the National Defense Army which is trained by Iran, to fight against rebels.
Now