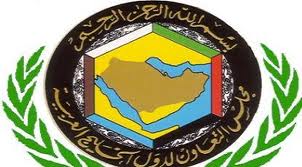 Secretary General of the Gulf Cooperation Council (GCC) , Abdul Latif Al-Zayani, handed the Lebanese Chargé d'Affaires to Riyadh a protest letter against the statements voiced by Free Patriotic Movement's Leader MP Michel Aoun five days ago, LBC reported on Monday
According to the letter, Aoun spoke of the internal situation in Bahrain in a "demeaning and misleading way" that reflects "interests and commitments that everyone is aware of", stressing that Aoun's words are completely untrue.
The letter added that Aoun's statements contradict the "historical and brotherly relations" between Lebanon and the GCC.
This development comes after Bahrain on Friday, summoned the Lebanese charge d'affaires at the Lebanese Embassy Ibrahim Assaf over remarks made by Aoun , which Bahrain considered "irresponsible meddling in its internal affairs."
Aoun had told al-Alam last Wednesday that the demands of the protesters in Bahrain are "fair and justified."
He criticized the Arab League and international community for failing to support the protests in Bahrain.
Aoun added: "It's unfortunate that a peaceful revolution, which has been oppressed and going on for three years, has not been recognized enough by the world."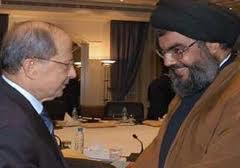 Aoun is closely associated with Hezbollah militant group which has been supporting the uprising against the monarchy in Bahrain.
Hezbollah chief Sayyed Hassan Nasrallah saluted the Bahraini revolution on Saturday during a televised speech
Bahrain's Information Minister Samira Rajab accused Hezbollah on Saturday, of "extremism" and "terrorism," describing it as a "terrorist militia."
Ties between Lebanon and Bahrain reached an all-time low in 2011 when Nasrallah slammed the crackdown on the protesters.
His remarks prompted the Bahraini authorities to suspend the flights of Gulf Air and Bahraini Air between Manama and Beirut for several months.
Prime Minister Najib Mikati telephoned on Sunday his Bahraini counterpart Sheikh Khalifa bin Salman, stressing that Lebanon respects Bahrain's sovereignty and to ignore the stances voiced by some Lebanese leaders since they do not reflect the government's official stance.
Mikati expressed to the Bahraini premier "Lebanon's appreciation for Bahrain's leadership and people," lauding Manama's "pioneering role in the Arab region and the world," according to a press release issued by his office.
This error message is only visible to WordPress admins
Error: No connected account.
Please go to the Instagram Feed settings page to connect an account.