Israel treats wounded Syrians along border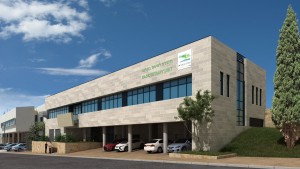 Israeli soldiers provided medical treatment to wounded Syrians who approached the countries' border and then transported them to a hospital in Israel for further treatment, the military said Saturday, in the first instance of Syrians finding shelter from their country's civil in the Jewish state.
A military spokeswoman says soldiers gave the wounded Syrians initial medical treatment near the security fence along the frontier in the Golan Heights and then evacuated them to an Israeli hospital. She would not elaborate further and spoke on condition of anonymity in line with protocol.
The seven wounded Syrians are receiving medical treatment at Ziv hospital in the northern city of Safed. A hospital spokeswoman said they sustained serious injuries to internal organs and limbs. She said one is in critical condition and the rest are in serious condition.
Israel and Syria have fought several wars and although the two nations have been enemies, Israel is concerned that if the Assad regime is toppled, Syria could fall into the hands of Islamic extremists. Israel also worries that anti-Israel groups such as Hezbollah could gain access to President Bashar Assad's stockpile of chemical weapons. There also are concerns that al-Qaida-linked groups battling Assad could turn their focus toward Israel.
"It was on a humanitarian basis," Israeli Vice Premier Moshe Yaalon told channel two TV. "Refugees approached the border, received medical treatment, and we decided to bring them in for treatment in our territory in light of their condition," he said. Yaalon stressed that there is no change in Israeli policy and that a large influx of Syrians will not be allowed.
It was unclear whether the Syrians are rebels fighting to topple President Bashar Assad, forces loyal to him or civilians caught in the crossfire.
Syrian activists reported fighting in the Quneitra region on Saturday, which is on the cease-fire line between Syria and Israel in the Golan Heights.
Israel has said its policy is not to get involved in the Syrian civil war. It has however retaliated to sporadic Syrian fire that has spilled over into Israeli communities in the Golan Heights. Several mortar shells have exploded in orchards, spreading panic, sparking fires and prompting Israeli forces to fire back.
In November, Israeli tanks struck a Syrian artillery launcher after a mortar shell flew into Israeli-held territory.
The conflict has already spilled over into several of Syria's other neighbors — whether through direct violence or via the flood of refugees fleeing the bloodshed.
Israel has warily watched the fighting in Syria. It has found itself in a difficult position as clashes rage near its frontier with the Golan Heights, a strategic plateau it captured from Syria in the 1967 war.
Despite constant hostility between the two countries, Syria has been careful to keep the border quiet since the 1973 Mideast war. Syria has over the years provided support and refuge for Israel's bitterest enemies, including the Iranian-backed Hezbollah of Lebanon.
ABC/AP