Civil marriage in Lebanon is legal, report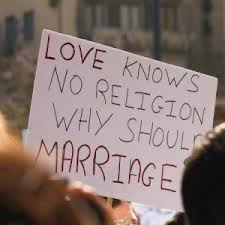 The Lebanese Supreme Council of the Judiciary approved the legalization of civil marriage in Lebanon, al Akbar newspaper reported on Tuesday.
The council which is headed by Justice minister Shakib Qortbawi sent its recommendation to interior minister Marwan Charbel according to the report .
The council stipulated in its recommendation that the couple should cross out their religious affiliation from their IDs for the marriage to be legal.
So far no word from the Grand Mufti of the Republic Sheikh Mohammed Rashid Qabbani who issued a fatwa against civil marriage