Lebanon's Hezbollah urged to act "responsibly"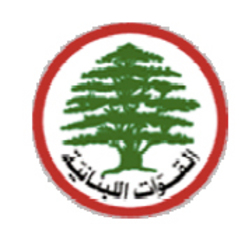 The Lebanese Forces bloc called on Hezbollah to act "responsibly" and stop implicating the Lebanese people in "dangerous" schemes , in reference to the recent Bulgarian accusation that Hezbollah was involved in the Burgas bombing of last  July.
"Hezbollah is invited today, more than any other day, to act responsibly and stop implicating the Lebanese people in dangerous cases which they cannot handle," the LF bloc said in a statement issued on Friday following its meeting.
The LF also said that "Hezbollah's course of action reflects negatively on Lebanon's reputation and its friendly relations with other countries, in addition to the negative political and economic repercussions it causes ."
The bloc urged Hezbollah to:
1- " Hand over the suspects in the assassination of former PM Rafik Hariri, the attempted assassination of MP Boutros Harb and the Bulgaria bus bombing."
2- "Turn over its arms to the Lebanese state and the army"
3- "Turn itself into a political party."
On Tuesday, the Bulgarian government said two people with Canadian and Australian passports linked to Hezbollah were behind the July 2012 bombing of a bus that killed five Israeli tourists a Bulgarian and the Hezbollah bomber.
The suspected Hezbollah bomber did not intend to die in the attack, but wanted to return to Lebanon with his two accomplices, the Bulgarian government said Thursday.
The man "was not a kamikaze but only meant to put the … explosive device in the baggage compartment of the bus and detonate it later from afar," Interior Minister Tsvetan Tsvetanov said.
Tsvetanov told reporters that the remote control equipment found at the scene showed the bomb could have been detonated remotely from around 10 kilometers (six miles) away.
"The damages would have been much bigger then," Tsvetanov said.
Instead, the device exploded, killing the bomber, the Israeli tourists and the Bulgarian bus driver.
The minister added that he believed the bomber intended to flee Bulgaria and return to Lebanon, as his two accomplices did.