MP Saad: Bulgaria's accusation reveals Hezbollah 's agenda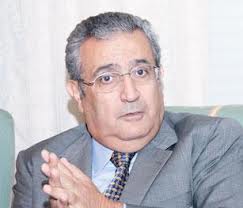 Lebanese MP Fouad Saad told the al Jamhouriya newspaper ,that the Bulgarian accusation against Hezbollah over the bus bombing reveals the real part agenda which is threatening day after day the interests of Lebanon.
He added: The economic relations with Bulgaria are well developed and Hezbollah's role in the incident will have a negative effect on the relations.
On Tuesday, an official Bulgarian report said investigators had "well-grounded reasons to suggest" that two of the suspects belonged to the militant wing of the Islamist group Hezbollah. The report said they had been living in Lebanon for years, one with a Canadian passport and the other with an Australian one.
The Canadian suspect was born in Lebanon and only lived in Canada for a few years as a child, Canadian Immigration Minister Jason Kenney said Wednesday.
"My understanding is he came to Canada as a child at the age of eight, obtained citizenship three or four years after that, and left Canada at the age of 12," Kenney said.
The bomb that exploded July 18 as the Israeli tourists were boarding a bus at the airport in Burgas also killed a Bulgarian bus driver and the suspected bomber. Three men are suspected in the attack, including the dead bomber, according to the Bulgarian authorities.
According to a Lebanese analyst: "Bulgaria is not the first country that accuses Hezbollah of terrorist activities on its soil .Hezbollah along with Iran have been linked to several terrorist activities. Some of these attempts were foiled like in Thailand, Singapore, Kenya, Cyprus and Azerbaijan but some were executed like in India, Georgia and Argentina. Hezbollah has been linked to the terror cells in Sinai Egypt , Bahrain and Iraq."
INDEPENDENT INVESTIGATION
Bulgaria's Foreign Minister Nikolai Mladenov said the investigation had been independent.
The EU's police organisation Europol, which helped the investigation, supported the Bulgarian conclusions. It said early assumptions the bombing was a suicide attack had proven false and investigations showed the device was detonated remotely.
"Nobody has ever exercised any pressure over Bulgaria," Mladenov told BNT television.