Egypt tells Iran: End Syrian crisis before we restore ties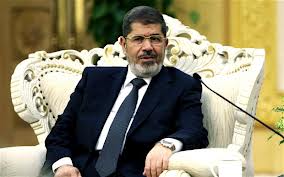 Egypt's presidential spokesman says an end to Syrian crisis is a condition to restore relations with Iran and that his country supports the Syrian opposition's proposal for talks with the regime in Damascus.
Yasser Ali's comments Wednesday were made ahead of an Egyptian-Turkish-Iranian mini-summit on the Syrian crisis, being held on the sidelines of a summit of Muslim nations in Cairo.
Sunni states Egypt, Saudi Arabia and Turkey have backed Syria's rebels and have been sharp critics of President Bashar Assad, while Shiite heavyweight Iran is Damascus' closest regional ally.
Egypt's leader has spearheaded an "Islamic quartet" of nations to try to resolve the Syrian crisis. The grouping includes Iran, Turkey and Saudi Arabia.
NPR