Hariri blames the Syrian regime for the Arsal incident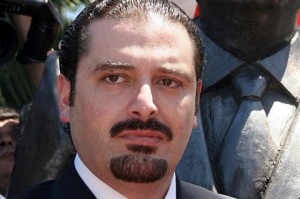 Former Lebanese Prime Minister and Future Movement leader MP Saad Hariri blamed the Syrian regime for the security incident in the Bekaa town of Arsal that left two members of Lebanese Armed Forces dead last week.
"The town of Arsal has always suffered from the Syrian regime's conspiracies and attempts to lure it into clashes with the [Lebanese] government and its institutions," Hariri said in a statement issued by his press office on Monday.
He also said that the LAF lacks political coverage enabling them to "repel the Syrian regime's attacks on Arsal."
The Future Movement leader urged the residents of Arsal to cooperate with the Lebanese army for "justice to take its course"
He also urged the country's political leaders to end the incitement at the expense of the martyrs.
"We condemn all attempts taking advantage of the martyrs and of the incident for political gains," Hariri said in the statement.
Hariri said that President Michel Suleiman's role is "essential for justice to take its course and to preserve the military institution's image".
The army arrested several residents of Arsal on Saturday a day after the two members of the Lebanese army were killed when gunmen ambushed a military patrol.
The ambush led to the death of Captain Pierre Bashaalani, and Sergeant Ibrahim Zahraman. Several military personnel were also wounded.