Fireworks Explosion on Chinese Highway Kills 26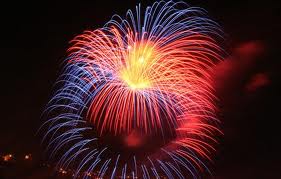 A truck carrying fireworks ahead of Chinese New Year celebrations exploded Friday on a bridge in central China, killing at least 26 people as it sent vehicles plummeting dozens of meters (yards) to the ground, state media said.
The blast destroyed a section of the bridge outside the city of Sanmenxia. Emergency crews closed the highway at the accident site, said China National Radio, which reported the death toll of 26. The Xinhua News Agency reported four deaths but said search and rescue efforts were continuing.
Photos posted on the popular news site Sina.com by Chinese netizens showed a stretch of elevated highway gone, with a truck perched precariously at the broken edge. Other photos showed wrecked trucks below and blackened chunks of scattered debris.
ABC