US VP to meet Russian FM, Syrian opposition leader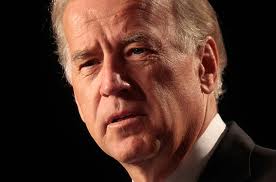 US Vice President Joe Biden will discuss the carnage in Syria in meetings on Saturday with Russian Foreign Minister Sergei Lavrov and Syrian opposition chief Moaz al-Khatib, the White House said.
Biden will hold the meetings on the sidelines of the Munich Security Conference on Saturday afternoon, on a trip that will also include talks with the leaders of Germany, France and Britain.
His meetings on Syria come as fears mount that the vicious sectarian war could spill over into other countries, and after an Israeli raid on targets variously described as a military research center and a weapons convoy.
While not confirming the targets of the Israeli air raid, the White House also warned on Thursday that Syria's government should not transfer arms to the Lebanon-based Hezbollah militia.
"Syria should not further destabilize the region by transferring weaponry to Hezbollah," said Ben Rhodes, a US deputy national security advisor.
Rhodes, asked about Iranian and Syrian threats to retaliate against Israel, said that such rhetoric from Tehran showed how concerned leaders there were about the prospect of President Bashar al-Assad's regime falling.
Officials said that Biden, in his meetings in Munich would discuss getting more humanitarian aid into Syria where 60,000 people have now been killed in violence which sparked a refugee crisis.
Biden will also discuss the political way forward, and ask Russia for a acknowledgement that the Assad regime must fall.
Washington has denounced Russia's opposition to United Security Council efforts to reach a global consensus on the need for Assad to leave.
Global Post